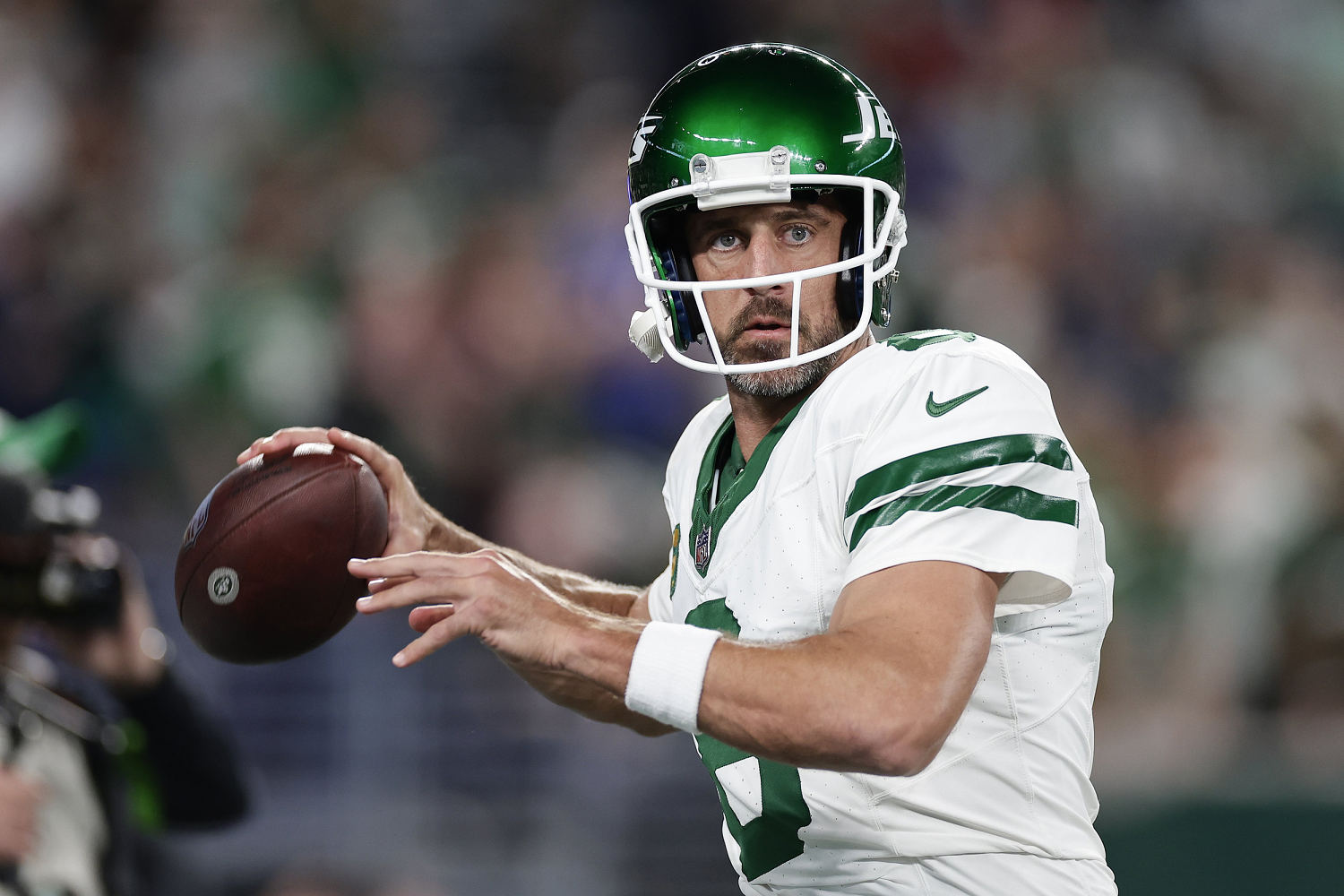 LAS VEGAS – New York Jets quarterback Aaron Rodgers said his goal is to return from a torn Achilles tendon in mid-December, NBC's Melissa Stark reported during the broadcast of the Jets game in Las Vegas on Sunday night.
Rodgers had recently hinted that he hopes to return before the end of the season, but this is the most specific he has been. He suffered what was thought to be a season-ending injury in the first game against the Buffalo Bills.
"He said, 'I know it sounds crazy, but if you do a good surgery, you have a good patient, that makes it possible,'" Stark said on the broadcast.
However, Rodgers, who was on the bench, told Stark that he "just didn't feel like" throwing passes during pregame warmups, as he has done in recent weeks.
Rodgers said he has been working on a treadmill to limit weight, jogging at 50% of his body weight. Her goal this week is to increase it to 75%.
When asked after Jets' 16-12 loss to the RaidersCoach Robert Saleh said, "If the doctors clear him, we will clear him."
Source link