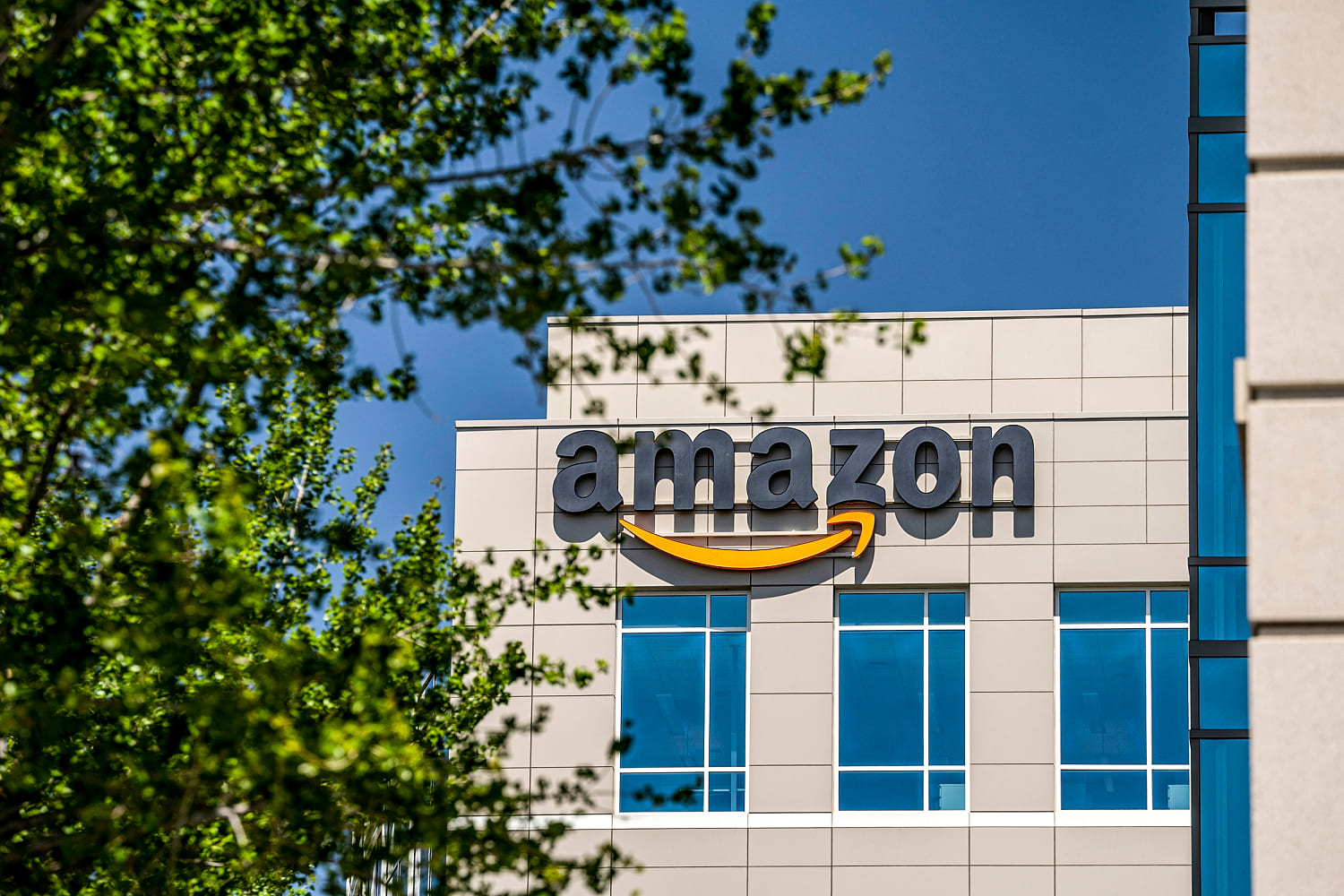 Amazon Pressure is mounting on corporate employees who have not complied with the company's return-to-office mandate.
Employees who do not comply with the policy, which requires employees to be in the office at least three days a week, will not be promoted, according to posts on Amazon's internal website that were viewed by CNBC.
"Managers own the promotion process, meaning it's their responsibility to support their growth through regular conversations and challenging tasks, and complete all input necessary for a promotion," one post reads. "If your role is expected to work from the office more than 3 days a week and you are not complying, your manager will be informed and VP approval will be required."
A separate post on Amazon's internal career platform for employees says: "In line with Amazon's overall approach to promotions, employees will be expected to work from their office more than 3 days a week if that is the requirement of their function".
The post goes on to say that managers are working with Amazon's human resources group to "monitor compliance" with the in-person work requirement, and "this will continue as we evaluate readiness for promotion."
Some details of the new guidance were previously reported by Business Insider.
Amazon spokesman Brad Glasser confirmed the announcement in an email.
"Promotions are one of the many ways we support employee growth and development, and there are a variety of factors we consider when determining an employee's readiness for the next level," Glasser told CNBC. "Like any company, we expect employees who are being considered for promotion to comply with company guidelines and policies."
Tensions have risen between Amazon and some of its roughly 350,000 corporate employees since the company began its attempt to return to the offices. In May, the company began to demand that staff work out of physical offices at least three days a week, moving from a Covid-era policy that left it up to individual managers to decide how often team members should be present.
Following the mandate, a group of employees came out in protest at the company's headquarters in Seattle. Employees also criticized how Amazon handled the decision to lay off 27,000 people as part of job cuts that began last year.
Employees an internal petition circulated urging CEO Andy Jassy to remove the return-to-office requirement, but the company has not budged. In recent months, Amazon informed some employees that they had to move to headquarters in different states if they wanted to keep their jobs, leading some to quit. CNBC previously reported.
Amazon's stance has changed several times since the start of the pandemic in 2020. At first, the company said that To return to an "office-centric culture at the core." But as other tech companies leaned toward more flexible work arrangements, Amazon relaxed his position.
The company subsequently announced the RTO mandate, which CEO Andy Jassy saying would lead to a stronger company culture and collaboration among employees. Amazon has a remote work exception and considers requests on a case-by-case basis.
"Teams tend to be better connected to each other when they see each other in person more frequently," Jassy said at the time. "There's something about being face to face with someone, looking into their eyes and seeing that they're completely immersed in whatever you're discussing, that brings people together."
Source link