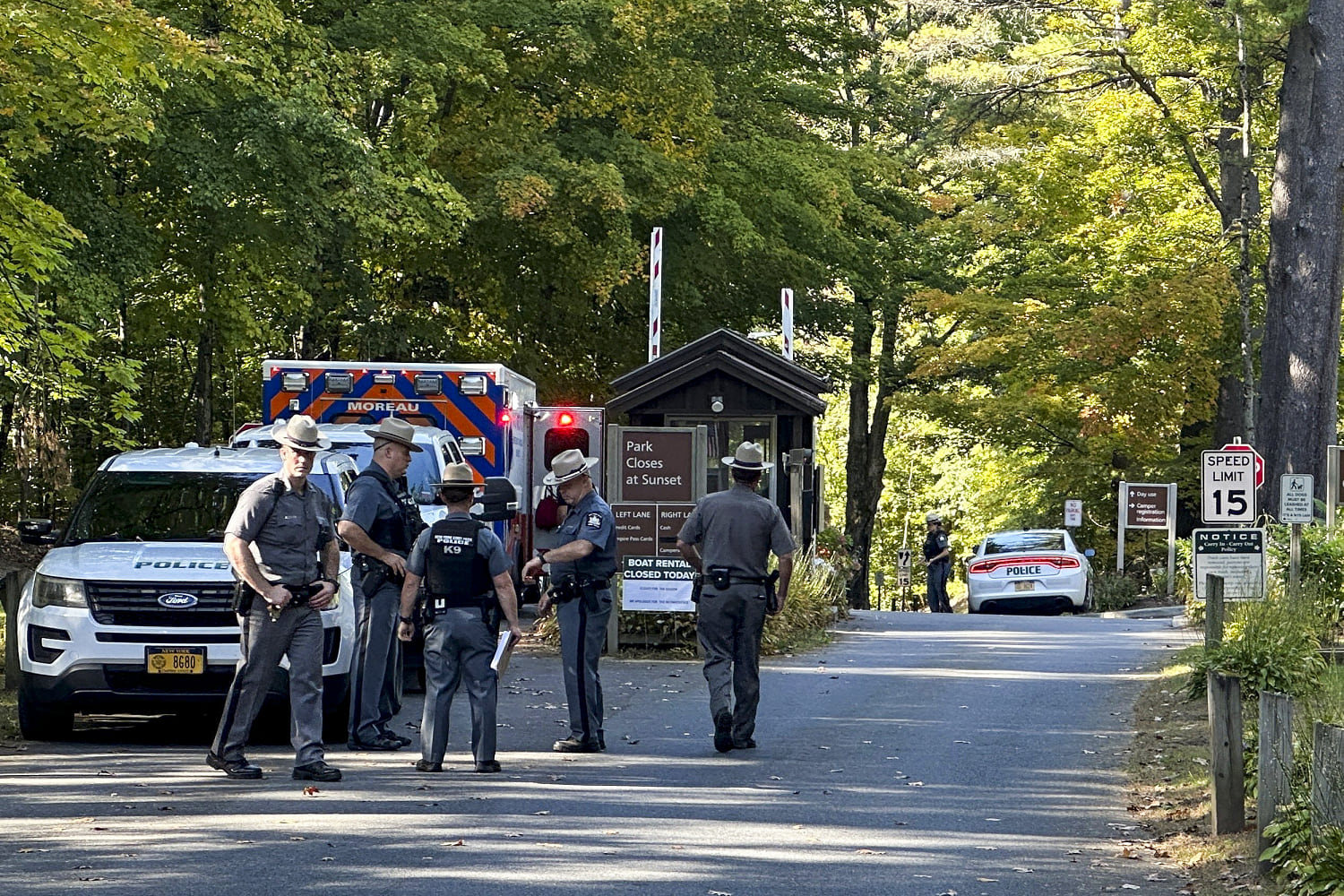 BALLSTON SPA, NY – A man accused of kidnapping a 9-year-old girl from a state park in upstate New York raped the girl during the two days he was held hostage before her rescue, prosecutors said Friday. .
Craig N. Ross Jr. was initially charged only with first-degree kidnapping for the girl's Sept. 30 abduction from Moreau Lake State Park, located in the foothills of the Adirondack Mountains, about 35 miles north of Albany.
A massive search of the rural area ended two days later, when state police and the FBI SWAT team raided a trailer where Ross was staying. Rescuers found the girl in a cabinet.
The break in the case came after officers stationed at the girl's home saw someone drop a ransom note in the family's mailbox before dawn. State police matched the fingerprints on the note with those of Ross, who was in a database due to a 1999 drunk driving case.
An indictment unsealed Friday maintained the kidnapping charge and added four counts of predatory sexual assault against a child, along with charges of sexual abuse, assault and endangering the welfare of a child.
Ross pleaded not guilty in Saratoga County Court.
A telephone message was sent to his attorney seeking comment.
District Attorney Karen Heggen told reporters afterward that the defendant committed a heinous crime against a young victim.
"We will hold you responsible and accountable," he told WNYT-TV.
The girl had been riding her bike around a camping loop in the park with other children one Saturday afternoon when she decided to ride alone again. Her parents became alarmed when she did not return after about 15 minutes.
An Amber Alert was issued the next morning and more than 100 police, rangers and civilians participated in a search using drones, bloodhounds and an airboat. Police set up checkpoints on the winding country roads surrounding the park.
Ross has been held in jail without bail since his arrest.
Source link