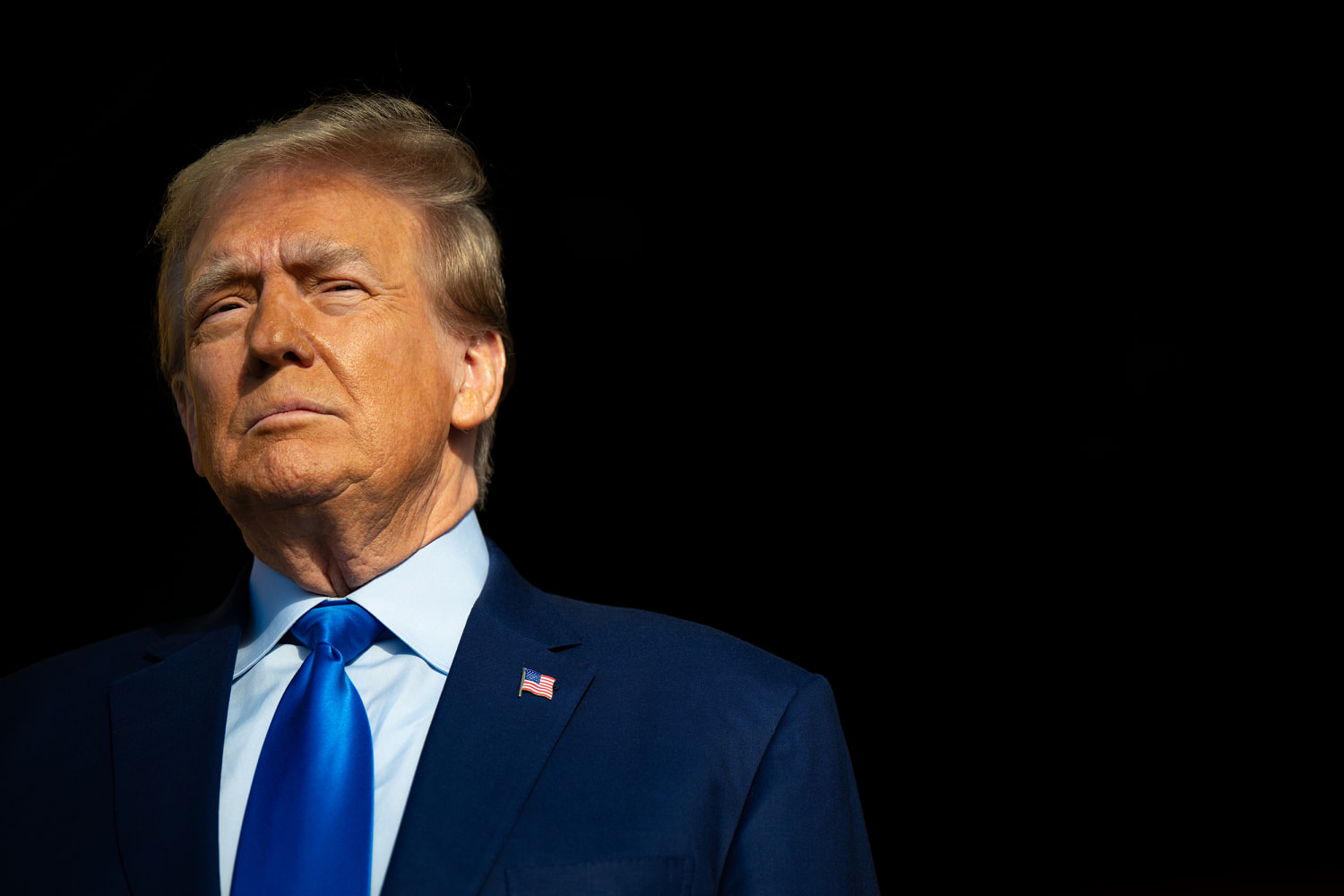 Lawyers for a Michigan activist group are asking the state Supreme Court to hear an appeal of a lower court ruling that would allow former President Donald Trump's name on state presidential primary ballot.
The filings Thursday afternoon seek "immediate and expedited consideration" for the appeal and an "emergency request" to bypass the state Court of Appeals.
The Supreme Court is asked to issue a decision by Dec. 1, overturning the lower court's ruling and ordering the lower court to hold an evidentiary hearing on Trump's eligibility to be included on the primary ballot.
"It is virtually certain that any decision of the Court of Appeals will be appealed to this court by the party that does not prevail," the filing reads. "But with the pressing need to finalize and print ballots for the presidential primaries, there is no time for considered decisions by both the Court of Appeals and this court. Therefore, time is of the essence in this electoral case."
The liberal group Free Speech for People had sued to force Michigan Secretary of State Jocelyn Benson to exclude Trump from the ballot. They pointed out a section of the 14th Amendment to the United States Constitution which prohibits a person from running for federal office if they have participated in an insurrection.
But Court of Claims Judge James Redford rejected their arguments. that Trump's role in the January 6, 2021 attack on the US Capitol meant the court had to declare him ineligible for the presidency. Redford said in an order released Tuesday that it was up to Congress to decide the issue.
A Trump campaign spokesperson said Tuesday that the cases are an attempt to "deny the American people the right to elect their next president."
Dozens of cases have been filed in hopes of keeping Trump's name off the ballot. Most have been filed by individual citizens acting alone. But the Michigan case, one in Colorado and another in Minnesota have the support of liberal groups with deeper pockets and better resources.
Source link