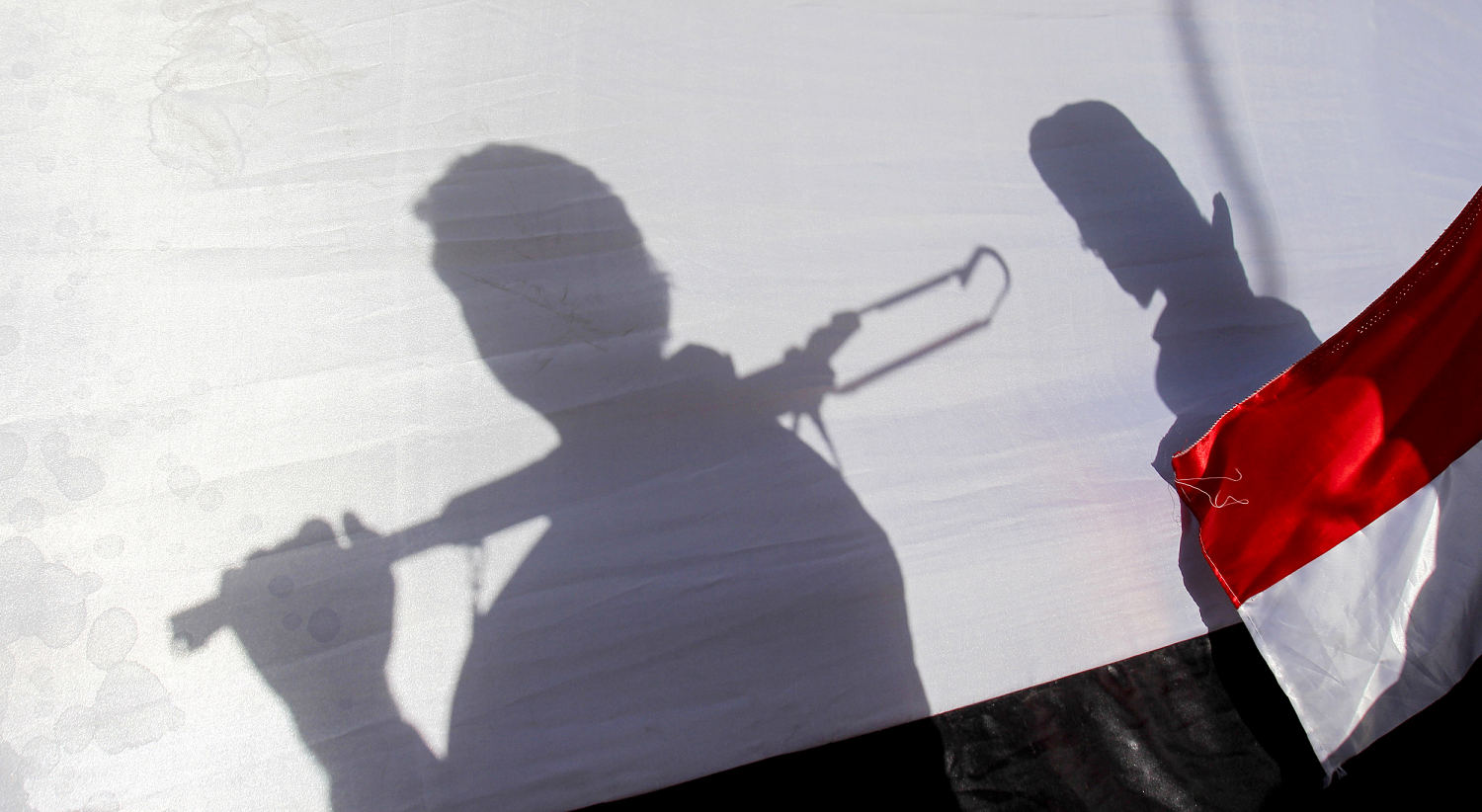 Militants believed to be Iran-backed Houthi rebels used a helicopter attack to seize a Japanese cargo ship in the southern Red Sea, three U.S. officials said.
According to officials, around 1 p.m. local time on Sunday, a helicopter flew over the Galaxy Leader, a Japanese-owned, Bahamian-flagged ship, and several armed individuals rappelled to the deck.
The attack off the coast of Yemen comes just days after the Houthis published a graphic with captions in Hebrew, Arabic and English that read: "We will sink your ships." The graphic showed an Israeli commercial ship on fire.
On November 16, the International Maritime Security Group, an international group that tries to maintain security in regional waters, issued a warning to all mariners in the Red Sea and the Bab el-Mandeb line between Yemen and Djibouti due to the threat , but did not name the Houthis. The advisory warned ships to stay as far away from Yemeni waters as possible and recommended traveling at night whenever possible.
A spokesman for US Navy forces in the region referred a request for comment to the Pentagon.
An Israel Defense Forces spokesperson said via X that "the hijacking of the cargo ship by the Houthis near Yemen in the southern Red Sea is a very serious event globally. from Turkey en route to "India with an international civilian crew, with no Israeli crew on board. "The ship that has been hijacked is not an Israeli ship."
The Houthis have been fighting the Yemeni army for more than a decade with backing from Iran. Since the start of the war between Israel and Hamas, another Iranian proxy, the Houthis have been launching drones and missiles north.
On October 19, A US Navy warship shot down several drones and three cruise missiles. that were fired from Yemen and were headed "potentially toward Israel," a Defense Department spokesperson said.
The USS Carney was in the northern Red Sea when it shot down the missiles and more than a dozen drones, Brig. General Patrick Ryder, Pentagon press secretary.
On October 31, militants believed to be Houthi rebels fired a medium-range ballistic missile from Yemen toward Israel, according to two US officials.
In a statement, the Israel Defense Forces said The missile was intercepted by Israel's Arrow air defense system.which was jointly developed by Israel and the United States. The IDF confirmed that a surface-to-surface missile had been fired towards Israeli territory from the direction of the Red Sea, but did not specify whether it had originated in Yemen.
Source link