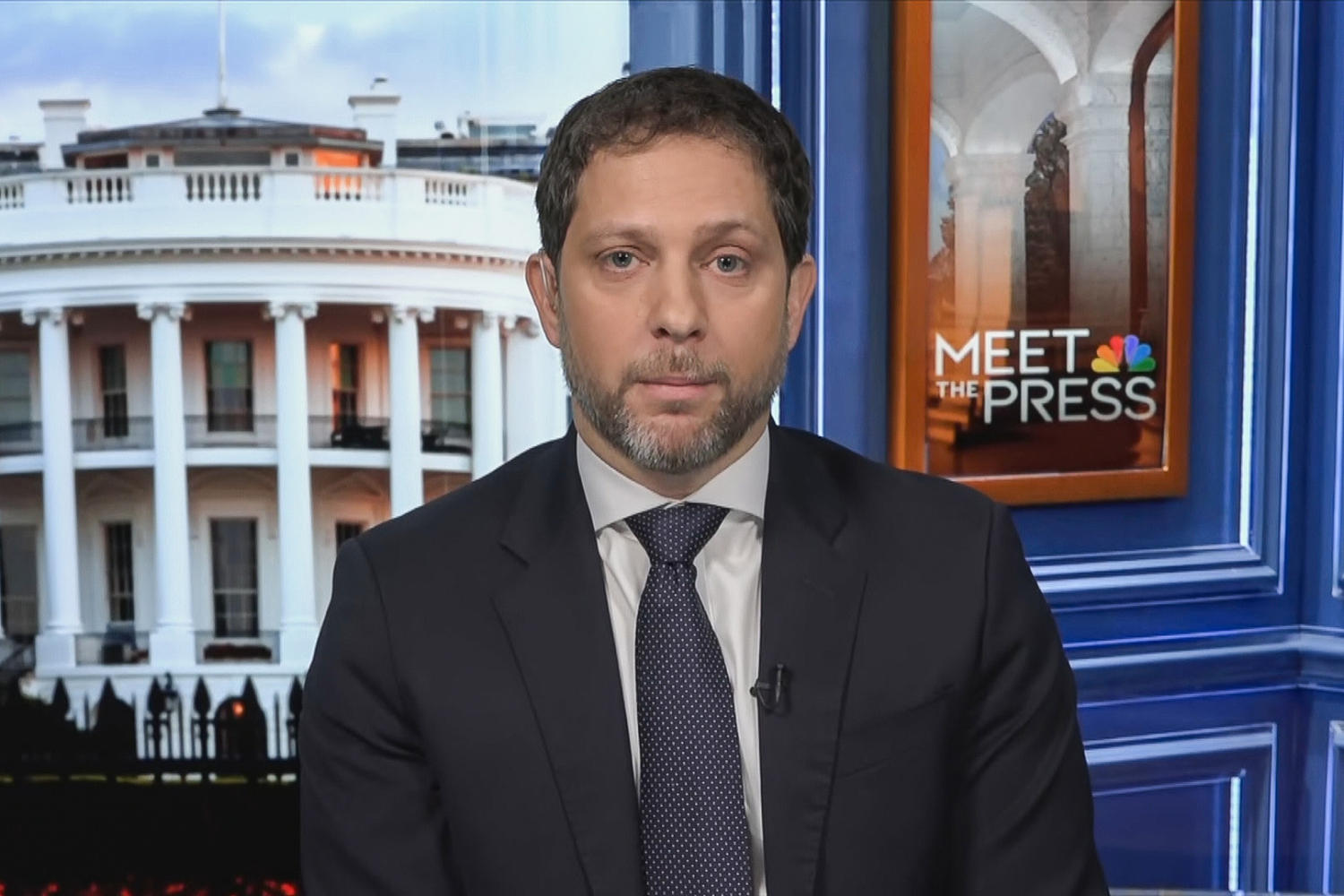 Deputy National Security Advisor Jon Finer did not say during an interview on "Meet the Press" Sunday whether the White House is confident that Israel is following international law after Israeli forces invaded Gaza's main hospital last week.
Hundreds of patients and staff, including dozens of premature babies, were evacuated from Gaza's main hospital, Al-Shifa, after Israel raided the hospital, which suffers from a lack of fuel to power its incubators. More than 1.6 million people have been displaced in Gaza since Hamas launched its brutal attack on Israel on October 7, the United Nations agency for Palestinian refugees, UNRWA, said. The World Health Organization has described the hospital as a "death zone."
During Finer's interview on "Meet the Press," host Kristen Welker pointed to the Qatari prime minister's comments saying that Israel's actions at Al-Shifa were a "crime" while Israeli forces continue to operate at the hospital.
"Does the White House support Israel's assessment that Hamas is headquartered beneath the hospital? And are you sure that Israel respects international law? Welker asked.
Finer said U.S. intelligence suggests that Hamas has used Al-Shifa "excessively as a command and control facility for the planning of terrorist attacks and the execution of terrorist attacks and continues to do so."
"That does not mean, in our view, that Israel should conduct airstrikes against the hospital or ground attacks against the hospital; we have been equally clear about that," he said. "But Hamas has put these people in grave danger by the way it is carrying out this war."
"So this is a microcosm of the real challenge associated with this whole conflict and we have laid out our position. It is the same position that I just expressed," he added.
Welker asked Finer again: "And are you sure that Israel is respecting international law?"
"We are confident that our position is what we need when we have seen problems that arise," he said. "Based on the incidents on the ground, we raised them privately and directly with the government of Israel."
Finer added, "We're not going to play judge and party in this matter in real time," before Welker pressed him again.
"You said Israel needs to respect international law. Are you sure they are respecting international law? Welker asked.
"What I can say is that it is not our position, certainly my position, as policymakers, to play judge and party in real time on the issue of any particular incident," Finer said.
"When we see things that concern us, we raise them. We have done so throughout the course of this conflict. We will continue to do that. And again, to reiterate, our position is that all countries, including Israel, including the United States, must adhere to the laws of armed conflict," he added.
President Joe Biden approval rating has sunk to its lowest level of his presidency, as strong majorities of all voters in the United States disapprove of his handling of foreign policy and the war between Israel and Hamas, according to the latest NBC News national poll.
Source link